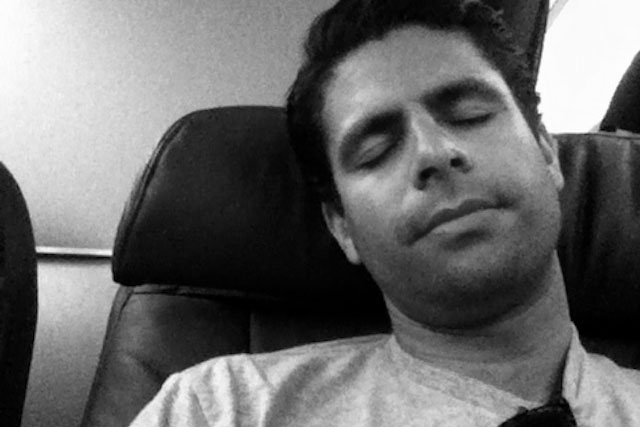 This time comes once a year, and it always comes sooner than expected. You are well busy with your life on the road, and things happen in a pace where you sometimes forget to keep up!
Well here I am and New Year's Eve is just hours away, thinking back on the last couple of months, on all of the things that happened. Where I last left my blog, I had been spending some time in the wonderful city of Miami with my buddy Sean Obrien from Australia. Since then he headed back to Australia for his summertime, and I flew straight to Maui and avoided the upcoming European winter for a little while more. Despite having very few tour stops with the World Tour this year, I actually ended up doing lots of traveling, and the year ended up being quite long. Therefore I pretty much did what I could to get over to Maui where I settled for a while and spent my days windsurfing, training, working on the computer and chilling with friends. Most of all, I had things which were heavy on my heart. I had had a terrible season which I would much rather forget, but I spent quite a bit of time thinking about it, and looking at what I really need to work with for the future, to avoid this situation again.

Back to the amazing conditions of Maui
I wasn't happy, and pretty much everybody took a hit either in the form of my unhappiness or my temporary disappearance off the face of the planet. I really needed to think things through, and so I did. Luckily my great friend Arnon Dagan from Israel was also around, and many afternoons were spent talking, playing music, working out or just chilling around the island. That's right, not the worst place in the world to be spending your time thinking and wondering. The wind failed us a little bit, but we got the maximum potential of the conditions which were given to us.

Scoring some good breakfasts!

Setting up for halloween
The sun rose and set faster and faster, and as typical as it is, time started flying really fast. Honestly I was slowly getting into a good rhythm before it once again was time to pack up. Because I now had business to attend back home in Europe to get my next years plans settled and make sure I can have the opportunity to do a comeback.  As I was in the last of three flights back, and we flew through the typical thick and gray November cloud of Copenhagen I was already planning in my mind to stay busy and get myself organized so that I can take off once more. The boys back home though had been scoring it weather wise the weeks before I had come home, so I would have liked to have one last winter session I'm Denmark before heading off to warmer climates.
Time proved though to be busy for me. First if all, I lost my board sponsor Fanatic and at a terrible time. Normally these things are taken care of months earlier, but things dragged on, and here I was without a board sponsor! I pretty much instantly got on the horn and started pulling contacts, and to be honest, I sort of already had a plan B in mind, so it was fairly easy for me to execute it. Furthermore I had to make sure my other current sponsors were happy, and that we would be looking at another year of working together.

Maui Ultra Fins and Doppstadt stay on board as sponsors for the 2014 season. Could not be happier for that.
To my joy, my current sponsors were actually happy with with we have going on despite the result wise downturn of this season. This made me really happy and got my motivation back to new heights.
Then came my sail sponsor, Simmer Style. A brand, which for me is synonymous with the beginning of my career on the world tour. A brand which was there for me, and supported me from the very beginning. I was and still am ever greatful for all of their help over the years, but some things had changed. In this "time if crisis" new opportunities had opened for me with new logistical and business advantages knocking on the door.

My first year on Simmer back in 2009
Someone once told me, "wherever there is a change, there is an opportunity" and in the light of what I went through on a sports and personal level, I believe that a change of scenery might clear the way for new opportunities. Or maybe I changed during the year, it's hard to tell, but none the less I decided recently to also leave Simmer Style after 5 years of representing their brand all across the wide world.
So, one would think, what now? No sponsors, what's going to happen. Well de details are to be told soon, but this I will reveal, that I now have come closer to the people who supported me on all levels, and that I stand before a completely new time on many notes. Exciting enough, even for a habitual opportunity taker like myself, the resistance towards change was beating a very loud drum inside my head.

Leaving the priceless sunsets of Hawaii behind
When I landed in Copenhagen, I also landed to a new challenge, the apartment which I had rented, together with my mom as a base with her being mostly in London and myself constantly on the road, was sold and I pretty much had some weeks to find a new place, however this time the motivation was less, I started looking at places abroad, and within a short time, We found a perfect setup which was to all our advantage, and for the first time in years, I will now have an actual base in the Canary Islands!!

With the boys back home
Now at the true times of change, I will be looking at that last tick on the clock around midnight as opening a new door with a new style, new setup and new motivation.
Still, I am where I am because of the love of family and friends, and those who believe in my vision and style. To them I will always be greatful. The new people who have come into my life have have only enriched it with their thought and mind, and those who were close got closer. A thing I only spend a moment to think about this once a year. To me, it has, of course also been about the score, but just as much to learn from the many people that cross your paths and build some memories from the many places and cultures I get to see.
On this note, I would like to send out a happy new year to everybody to have been following me over the years, everybody who supported me, and any one who happens to click by for this time.The new year comes with lots of news, and I will look forward to sharing my dream and experiences throughout my campaign with everyone.
Happy new year
Kiani