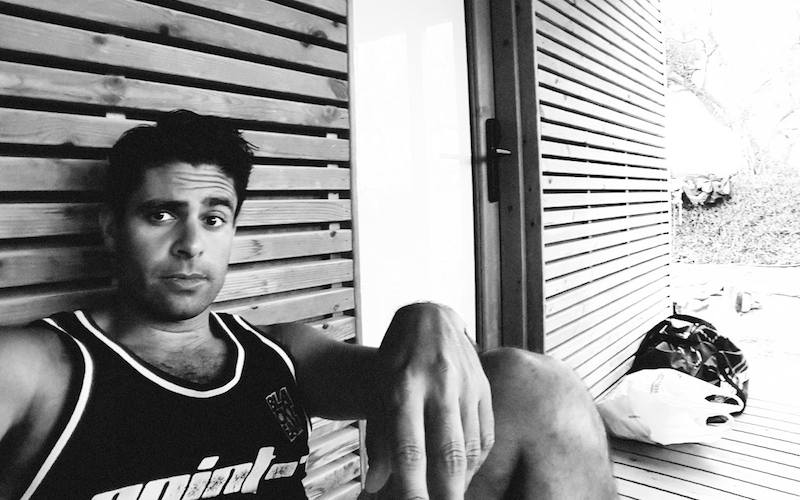 Windsurfing is a crazy sport on a competitive level. There are so many aspects you need to have in place, to have everything working as a unit. But once you´re on the race course, its the most exciting thing! Its a true test of your skills on all levels and areas. This is what has really inspired me for these years. The learning curve is never ending, and it never stops testing you. And testing me it did very recently! But I think I survived it 🙂
Having just come back from the second stop of the PWA World Tour in Costa Brava, north of Barcelona, I am actually pretty worn out, although we in fact didn't do very much competition. Unlike many other sports, we depend on the wind, and this means, that we sometimes sit around waiting for days. Its something we´re used to, and over the years, I've become extremely good at it. But this time, the winds really tested us, but staying perfectly around the limit of what we can race in, for just about a whole week. This means, that I was actually on the water every day, but at the end of each day, I packed up without having actually raced.
I will just turn back time to before Costa Brava, after having returned from the first World Tour event in Korea, where I only took one day off the water, and then got myself together to get on the water. There was only about 10 days between the events, and there wasn't much time to waste. And with an amazing forecast, all the right elements were there to spend some time on the water. I went all in for all of these days, making use of every bit of wind there was. It was really a great time. There was great conditions to try every bit of thing, and in the end, only my body was starting to set the limits.

Sailing at different spots at home to get a variety of conditions. Great days!
When I set foot on the airplane to fly to Barcelona, I was actually quite exhausted. I sailed up to the evening before, and packed really stressed out in the morning just to make the flight. I arrived at St. Pere Pescador in Costa Brava around midnight that same day, and the next day, the wind was perfect for some lighter winds testing, so I thought I´d go for a quick cruise. And 5 hours later I came back in. I'm not sure what was going on with me haha..

Arrival at our hut
The day after was registration and competition day, and the forecast wasn't very good, but you never know at this spot. And sure enough, around midday, the wind started to pick up, and within long, we were on the water. I have to say I felt pretty busted after all these days of sailing, but also felt prepared. My legs were tired, so I tried to focus on not getting into too many battles.
When I got on the race course, I could feel that this work had somewhat paid off. I was able to keep it together during the races, and was passing through heats. But at the end of the day, when I had made it to the semi finals, my body and mind must have been tired. Because when I sailed out towards the start line, I got the numbers all wrong, and I accidentally started in the wrong semi final heat. And I even had a terrible start. Halfway down the course, I realized something wasn't right, and sure enough, after a few seconds the terrible realization came to me: I was in fact sailing the wrong heat!!.

Fully locked in. I felt good on my gear in the lighter winds.

Realizing I had done something wrong 🙂
I stopped and just headed straight for the beach, hoping that no one had noticed, but they had. The race committee called me into the office, and I was given the news, that I was disqualified, not only from this heat, but only from the whole elimination round. So I went from a secure top16 position to a last place. This was a hard one to take, but it bother me more than a few minutes. There wasn't much I could do about it, and the sooner I got over it, the better it would be. And if we actually had enough racing during the rest of the week, I could discard this result from this day!
The next many days were then the ultimate test to everyones strength. And now to get back to where I started at the beginning of this story, it was frustrating to sit around, then be on the water, but not race. We had many tries to sail heats, and because I had gotten disqualified, I had to start all the way from the first rounds again to fight my way back up, so I was always in one of the first heats when we got called out to race. And we did a handful of attempts to sail my heat during the week. I got through my first round, and we then got stuck on the second round for the rest of the week.
Luckily, where we stay is a nice place, and there is a really nice relaxed environment, so you can easily hang out with friends and chill for full days. Play games, play music, talk stories and so on, and I think the guys on the world tour are becoming masters at this "discipline" as well.

When the wind doesn't show for a while, you´ve got to stay entertained 🙂


Early mornings with good wind forecasts. Do you see any wind???

Standby position for hours and hours!
Only on the last hours of the event, the wind picked up slightly, and everyone had to run to the beach, and we managed to finish a second elimination, which still is nothing. I was caught for a really close premature start in this round. My focus at this point was pretty much lost, and even if I had made it all the way to the final in this round, it would have made very little difference to my overall result. So it didn't matter too much for me.
Slightly disappointed, I sailed back to the beach, and instead watch some of my close friends all make the finals, and kick ass in that final. And that is always something positive.
I come out of this event slightly affected by this "anticlimax", which started with really positive goings, but ended a bit harsh. But at the end of the day, its competition, and it will always test you in some sort. It was a learning experience, which I will take with me onwards, and I believe, that in the long run, it will just make me stronger 🙂

Hitting the start line on the gun! On this start, I got it spot on!
The light wind "saga" is now over, and I can now take out my small boards and sails, because next event will be in Fuerteventura at the end of July. I feel super excited, and after a day of rest, I'm already motivated to get back on the water, and get started in the strong winds, and prepare for action!
Kiani