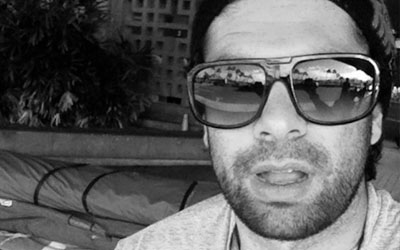 I set out on a trip without knowing the final outcome of it. What was supposed to start out as just a training trip to Maui, ended up being sort of a round the world trip. And now, being back home in the Canary islands, I feel like Phileas Fogg from Jules Vernes "Around the world in eighty days" tale having returned from what seems like a small eternity on the road. Only Mr. Fogg didnt have an arsenal of windsurfing equipment to haul around with him wherever he would go and with no assistant!
All packed and "lei´d" I set out for a journey which would bring me to Maui, one of the capitols of windsurfing in the world. But first I did a stop in Denmark to pack some more stuff and organize my gear for when I would return, because by then it would be time for me to head off to the first world cup in Korea which then later on ended up being cancelled because of the ferry tragedy which recently hit the country. The schedule for Maui was very simple, hours on the water and then some more hours on the water. My big stack of bags and myself eventually made it over there, where I got picked up by some good friends, and the day after I kickstarted a marathon of a training period like I had never done before. The following 12 days, I was on the water for every single day, but I was so psyched to get out on my equipment that I really didnt feel it at all. I then forced myself to take a couple of days off, and then got back on the board and continued hammering on. I think it was the fact that lots of guys were going sailing every day, and it was hard for me not to get out there as well because I felt like I would be missing out. In the end I feel it paid off. I put in the hours which I had set out to do and in general had a very productive time out there.

Let the journey begin!!

Mid way selfie

Colorado mountains

Happy arrivals to Maui!!

Just that little aloha feeling you get when you arrive

Kahului harbour
Over the course of about a month, I managed to get out on the water on any board and sail which I had brought with me, and I had brought A LOT!!.. Maui brought a big variety of conditions which was great for slalom sailing and perhaps less great if you were a wave sailor. Within time the trade winds sighed pretty high in the palm trees and we all got out on our smallest boards and sails, which is what I enjoy the most, and it was the best final blast at Hawaii before new plans came in and it was time to head out again.

Celebrating my birthday with best of friends as usual on Maui

Getting lots of lighter winds for training on Maui

My new Angulo Boards arrive and its like christmas once more

Getting my friends out on my gear as well

Drag racing my team buddies

Lots of turns

The start of nearly every session,, taking out the home made buoys

The high winds finally arrive

Getting the perfect tune on my new gear on Maui

Launching at Kanaha Beach Park, Maui

Ending my days with magnificent views

Trip comes to an end I had accumulated more gear to bring back than what I had expected

Yes, that is a pre flight one liter fosters beer can. You sleep like a baby
Now I was meant to fly back to Denmark later in the month and participate at a national race and do a day at a school. But after a while I had the guys from the Angulo team on the horn to do a tuning trip to nothing less than Cabo Verde. Not a wave sailing trip, but just to get our slalom equipment ready for the season. Within a fairly short time I was on the phone with the airline changing my flights, and my final destination with United Airlines was changed from Copenhagen to Amsterdam. After a proper punishing at the airport in Kahului, I hit the friendly skies, and at Amsterdam, we all reconvened: Josh Angulo, Pieter Bijl and myself with the addition of our team equipment manager and speed mogul Wouter De Vries. Sunny skies welcomed us when we all hit Pieters house for a packing session. The amount of equipment we packed was unreal, but there was no big worries. We had booked ourselves onto a Transavia flight from Amsterdam to Cabo Verde, and everything was pre-booked and paid for. I must admit it was pretty chill to catch up with the boys and talk windsurfing and stories. With a 6AM departure we had to get up at like 2.30, so there wasnt much evening action going on. We pretty much had an early dinner and all crashed.
Sure enough, the next day, we had a smooth check in and off we were for a week full of tuning and working on our equipment. Now I have been to Cabo Verde before, and I´ve really liked it every single time I´ve been there. Its just an amazing place if you are into windsurfing and of course waves. This time we were going to be stationary at the Angulo Cabo Verde center. We had equipment tents set up and work benches and whatever you would need to work on your equipment.

Stacking the gear in the tight halls of Schipol Airport

Morning meetings to plan out the day

Mid way selfies

Yeah thats right,, chilling at full speed!

Sailing down the sun every day

Awesome team dinners

Lining up for perfect runs

These pics speak for themselves about the time we had there

Getting some strong offshore winds


Last day selfie

Our preferred choice of airline for this trip: Transavia

Bye bye Sal, Cabo Verde,,, till next time

Lat night Amsterdam Schipol arrival
My voyage was still not over. Next up, I still had to make it back to Denmark in time to participate at the first national race of the year. All the gear got re-packed and not long later I was on my way to Denmark only to remember how cold it still was. It was unbelievable. The guys told me it had been really warm the week before, but it was like 10c degrees and a biting cold wind. Unfortunately, the wind never really got up there to do slalom racing, but they did manage to get a few formula races in, and I was able to go out and sail a bit with the guys from home for a little while until my feet were numb! After two days of hanging at the beach and telling stories, it was time to pack up for this event, and pack up for another event. I had been invited to a school in the northern part of Denmark to talk about my life on the road and windsurfing in general. This was no ordinary school. The kids here live at the school and in their spare time, they all go windsurfing together!!,, how cool is that

Skippers meeting at the first national race of the year in "Nivå"

The start line boat waiting for the formula fleet to come out

Talking windsurfing equipment with the kids from Venø Efterskole

Trying to bring everybody into the world of gybing
After this whirlwind of few days on the road, I got everything packed once more, and FINALLY headed back to the island of Lanzarote where I first set off, and also what I now call home. I was greeted by my mother and was treated to an amazing dinner, and since then have had great times. With no plans to leave anytime soon, the first PWA world cup of the year in Costa Brava will be the first stop for me 27th of may.
Until then,,, Aloha
Kiani