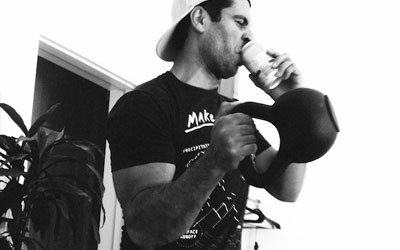 Eventful to say the least! What a crazy month it turned out to be. I feel like I have been everywhere. After coming back from the first PWA World Cup of the year in Korea, I stayed in London for a little while and then headed back down to Weymouth where I temporarily had set up camp. I stayed for a little while, had some fun days of sailing, mixed with the locals and got to try some local cider specialities, awesome stuff! I then packed up all of the stuff I would be using for the next event and left it for my friend Ross to pick up on his way through town and then onwards to the south of France, where we were to meet up.

The Weymouth "strip"

My sails were getting some love!

Local style !

Hit up "The Boot" for a round of Cheddar Valley cider. Its like soda water to me but apparently it makes you really drunk

The packing game at the OTC in Weymouth!

Caught this moment of sunset perfection down at the Weymouth "strip"
The road continued over to Copenhagen where I had to attend to some "delightful" meetings at the tax office. Luckily I had times it just in time for the yearly Distortion festival which basically is a street party in the city. I use this opportunity every year to catch up with all of my friends and generally just chill out and have an amazing time,, and it never fails. I really had the best of times with some of the greatest weather I have seen in a long time in Copenhagen. And mixed with an amazing atmosphere there is really nothing better around this time in Denmark.

Pre-game training

Pretty much ready to have fun!

The fun late hours
Fully energized and reloaded I got back on the road and found my way down south to Marseille where I again met up with Ross in his new super camper van. We stayed around the Marseille area for a day or two and sailed for a bit, but the forecast looked better for Costa Brave which was our upcoming destination for the World Cup, so we made a last minute decision and drove down there overnight. Just to set things straight, I HATE camping. And the Costa Brava World Cup is held at a camp site. Even though we get accommodated in some nice huts, it still feels a bit like camping. So I always get a bit of shivers when I arrive at this location. I try to get over it, but I have not succeeded very well. Call me spoilt or whatever. I´m just not into it !!

The "Four Seasons" A la Ross

Marseille
Anywas, despite my camping fear, it actually turned out to be quite a great day the following day when the wind came through with a solid breeze accompanied by great sunshine. Ross and myself hit the water around noon, and we didnt come back in until around 6pm. I havent sailed that many hours for a very long time. By the time we sat around for dinner, we were absolutely burnt out. Of course none of us used any sort of sunscreen during the day, so we werent much different than two roasted raisins. None the less a really great day.
For every day that passed, more people showed up, and in the end we were quite a big group out there on the water.

Chilling with Arnon and Ross between sailing
Then inevitably the event came closer, and with the worst forecast I´ve seen in a long time it seemed like it was going to be a long week of waiting, but I was to be proved wrong.. very wrong actually. The wind proved just to be on the limit of what we need to do racing, so we were held standby on the beach pretty much the whole day.
Anyone will agree that chilling on the beach for a whole day is not THAT bad, but when you spend every moment there, and with no sort of shade provided, which to me is a bit strange that the organizers of this event are not required to provide, it all becomes a bit though. Especially when you are down there six days in a row!.

It got sort of busy during the week
We actually DID get some racing done, but in the very minimal of conditions. Actually below what we usually race in. Last year a new rule was voted in which would allow us to race in lighter winds, but I think nobody really thought it through because every now and then, excuse my language, it was absolute rubbish.
I remember back to the days where I first started on the tour, my first event ever was in Lanzarote. Lots of wind and amazing water conditions. To me, this was the action I associate with slalom windsurfing. Speed, adrenaline, quick decisions and a flawless technique. At this race I was really turned off by the racing. We would start, get to the first mark,, all of us stop, and then see who would get planing the earliest. Of course this was not the case all of the time, but every now and then I seriously couldnt believe that I was competing in the world cup. This rule was voted in so that the lighter sailors would get a chance, but now with a tour which only favors light wind sailors, I think a wrong turn has been made in what we associate with slalom windsurfing. Again, we decided this ourselves, but after a meeting between all of the sailors, I think most people agreed that we perhaps have gone a bit to the extreme with what wind minimum means.!

Light wind racing in Costa Brava

going round the race course

Some heated discussions in the sailors meeting
I might be crying a bit, but I actually AM one of those lighter sailors, and I am amongst the people that get out of the turns fast, but I guess I just want the action back, where being able to do fast snappy powerful turns is what can get you through the eliminations, and where you are really holding on for dear life to your equipment on the edge of wiping out at any second.

My first world cup event in Lanzarote some years back

Proper slalom action
Enough crying. The guys who won there absolutely deserved it and weight was actually not an issue for frenchman Antoine Albeau who took the victory as one of the bigger guys on tour.
By the end of the event, I was also reaching the end of the rope with staying in huts and staying in the sun the whole day. I had had one of the hardest weeks ever. Disqualifications and accidents brought me completely out of the game for doing any sort of good result, so I made peace with the fact that this event probably was going to be my discard for the year.
Despite the hard racing times, I had a really amazing week with the boys. We had the perfect hut set-up with regular visitors and just plain fun all of the time watching movies, playing music and just trash talking. Its amazing what the right atmosphere can do for your mood and motivation.

Night time chilling

Saturday night beach party
On the last day of the racing, we hung around the beach until around 7pm, whereafter it was pretty much rush packing, and only around 10pm could we sit around the hut and get some cold Spanish beers until the AM. Couple hours later I was already up packing, and back on the road I was. This time back to Copenhagen where the journey will slow down for a little moment. I have just been too many places in way too short period of time. Time to just plant it for a little moment and gather energy and plan for the summer!

All packed up ready to hit the road!
Aloha
Kiani