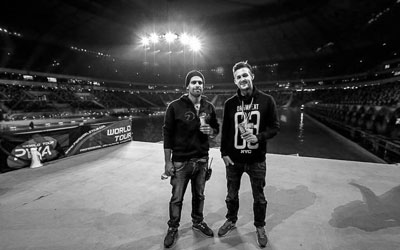 Lately, I have been trying to put together some blog posts, and by the end of them, I have found them very boring. It must have been at least 2-3 times where I´ve actually finished writing about a competition or an experience, but ended up taking it off again. So I thought I´d let some pictures do the work for me instead. Pictures are great, we are all very used to them by now, they tell us so many things, and if caught in the right moment of time, they can tell a whole story. So I´ve gathered up some photos from the last few months I thought would be fun to share with everyone.
As always, summertime means loads of activity for me. This is the time where most of the competitions on the world tour are compressed, so it always ends up being a time that first of all goes by faster than you would think, and being full of so many experiences which all blend into one action packed entity of SUMMER!. I´ve been around yes. This summer I´ve spent most of my time in the Canary islands, south of spain, Denmark, Turkmenistan, Turkey , Poland and Germany. Perhaps I´ve left a place out. As I mentioned, it was a busy summer with some amazing racing moments. Although I had some bad luck here and there, I have been so happy with my equipment, and the preparation I did over the winter has lifted my level considerably which is such an uplifting experience. I still have tons of stuff to work on to be more complete, but I know now that on the right days, I can kick some ass!. I am still loving windsurfing as much as 10 years ago! I will let these pictures below show a bit about where I´ve been and what I´ve been up to over the last months.

Getting ready for racing in Fuerteventura

Without a doubt my favorite place in the world for racing, Fuerteventura

Arrival in Fuerteventura and getting a container set up for racing

Amazing apartment views in Fuerteventura

All set up and ready to race!

My equipment area is popular! People come to chill

Little ferry rides

Canary style sunsets

Making of a little music video with my buddy Arnon 🙂

On the organizational side at this years indoor world cup in Warzaw, Poland

Back on the ferry and across to Fuerteventura to fly back to cold Europe

Rough windsurfing conditions in Sylt but still always smiles

One of the most difficult shorebreaks in the world, Sylt

Playing with the new 2015 Point-7 prototypes

Downtime fun and training in Tarifa

Yeah why not 🙂

Hitting the road with Ben Van Der Steen en route to go racing abroad

The Danish crew in Turkey

A clogged arrivals hall in Ashgabat Turkmenistan.

Enjoying dragging bags in 40-50c heat

Ran into a sand storm!

A mini, but well organized pit area for two!

First time in my life where I got up at 4.30AM to go rig up!

Evening entertainment in Awaza, Turkmenistan

My Point-7 AC1 7,9 sail and myself

Fine dining

Got to get traditional in Turkmenistan with the boys

Long travels get exhausting 🙂

Turkmenistan sunset

SUV´s all lined up for presidential visit

Yelken Yacht Club in Awaza

With my buddy Sean

Warming up for racing

Nothing like getting to come to a place where you can truly relax after being on the road for a long time!

A place where I always feel great racing, Alacati, Turkey
Thanks for flicking through!
Kiani